I like to create things.
I work mostly with illustration and animation, drawing and writing.
Between 2015/2016 I was one of the art directors of
Vivi Viravento
 animated series (with Elisa Carareto and Juan Herrera Prado).
Vivi
was created by Ale Abreu (from
Boy and The World
) and will premiere on Discovery Kids Latin America in 2017. I am also the co-creator and writer of
Anna Bee
(with Daniel Semanas)
, an animation project that was aired on MTV Brazil in 2011.
I am currently trying to spend more time in sunlight getting vitamin D and doing my best to sleep more. I've been using my free time to develop a new animation project and paint for fun. 
I live in São Paulo, Brazil.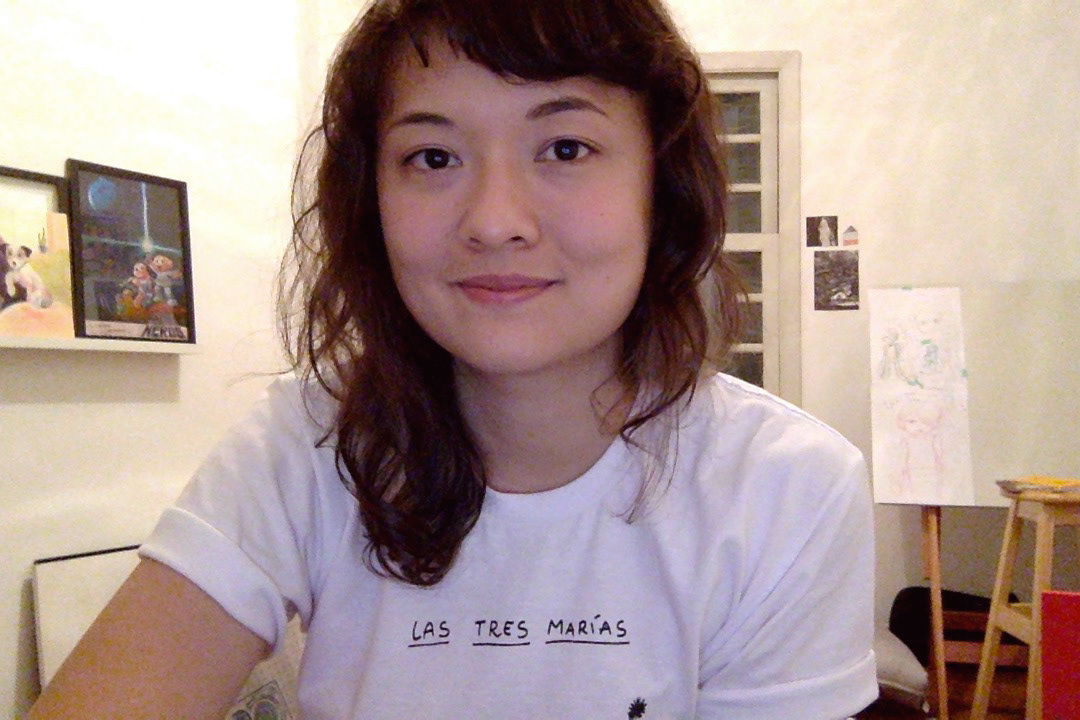 Eu gosto de criar coisas.
Trabalho principalmente com ilustração e animação, desenhando e escrevendo. Sou co-autora de
Anna Bee
(com Daniel Semanas), um projeto de animação que foi transmitido na MTV Brasil em 2011. Também sou co-autora do projeto
Clareada
(com Marina Faria), contemplado em 
2015 com uma bolsa do PROAC de incentivo à criação literária infanto-
juvenil.
Entre 2015 e 2016 fui co-diretora de arte da série de animação
Vivi Viravento
(com Elisa Carareto e Juan Herrera Prado). A série foi criada por Alê Abreu (de 
O Menino e o Mundo
) e está prevista para estreiar na Discovery Kids América Latina em 2017.
Nesses últimos tempos tenho tentado tomar mais sol, dormir e apreciar a vida devagar. 
Sou de São Paulo e atualmente estou desenvolvendo um novo projeto de animação e pintando por alegria.
ϟ 
marcella.tamayo@gmail.com
C L I E N T S  / 
C L I E N T E S
MTV Brasil, Discovery Kids Latin America, Gloob, Editora Abril,
Condé Nast, Editora Globo, MOL, Escala, Evoluir, SESC, Ministério da Saúde,
Ovelha, Revista AzMina, Girls Rock Camp Brasil (...)
E X H I B I T I O N S  / 
E X P O S I Ç Õ E S
DONAS DA RUA
• Mauricio de Sousa Produções + UN Women / ONU Mulheres Brasil (São Paulo, 2017)
NOBROW Illustration Exhibition
• TY Seven Dials (London, 2016)
FUTURO
• Zupi + Galeria Ornitorrinco (São Paulo, 2015)
FUTURO
• Zupi + Pixel Show (São Paulo, 2015)
A W A R D S  / 
P R Ê M I O S
CLAREADA
(2015) • PROAC grant for literary creation /

PROAC de criação literária
ANNABEE.LOG
(2013) • Animated short selected for Animamundi Festival /


Curta de animação selecionado para o festival Animamundi
ANNA BEE NO VALE DOS SONHOS
(2011) • AnimaCultura grant for animation production /


Edital AnimaCultura para produção de animação transmídia
╳